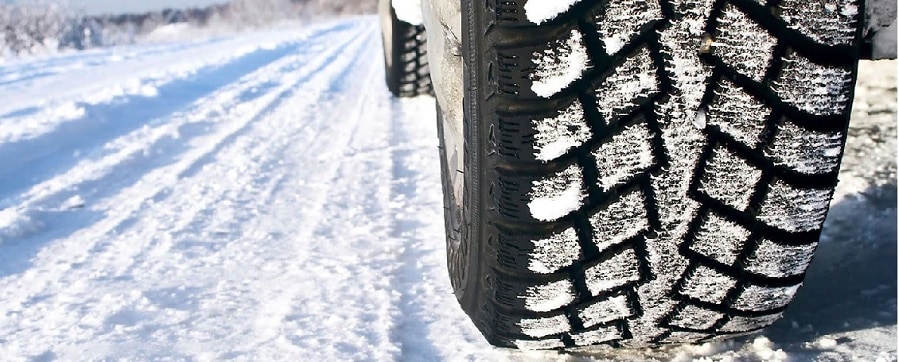 DRIVING IN SNOW: HOW TO STAY SAFE
At High Level Motor Products, we are your trusted dealership for shopping and purchasing a vehicle or getting your current one winter ready. Our showroom is located in High Level, Alberta, and we extend our support to customers from the surrounding areas of Peace River, Fort Saint John, Hay River, and Fairview. Visit us today to explore our newest models and how our services can make your ownership effortless and seamless.
INSTALL WINTER TIRES
Winter tires are crucial to safe driving through snow since they have a special design and rubber compound to accommodate the colder temperatures while providing maximum grip and control to let you confidently get through snowy roads.
PERFORM ANY OUTSTANDING >MAINTENANCE & REPAIRS
Nothing is worse than having a vehicle act up during winter due to neglected maintenance or missed repairs, so ensure your vehicle is inspected and ready for driving through the harsh winter season.
REPLACE WIPER BLADES
During winter driving, you must have properly functioning wiper blades in good condition to enjoy maximum visibility from your vehicle's windshield. You can also search for a winter-specific specific set of wiper blades that can handle ice, snow storms, and road salt.
PACK AN EMERGENCY KIT
To stay safe while driving through snowy areas, always have an emergency kit in your vehicle, ensuring you have the essentials you need during a roadside emergency. Some items to pack that can be useful include a first aid kit, flashlight, hand tools, water, phone charging pack, tire repair kit, and a heavy blanket.
CHANGE DRIVING HABITS
While navigating your commute, you will see and feel a huge difference in how your vehicle handles the road when snow begins to fall, so make sure to alter your driving habits to adapt to the driving conditions. Although you might have winter tires installed, you must give yourself extra room from the vehicle ahead, especially as you get acquainted with driving through snow for the season.
CONTACT US
You can contact us anytime to schedule a service appointment with our Service Centre, and you can explore the available brands through our Tire Centre to find the perfect set for your vehicle.