2021 Chevrolet Silverado 1500 vs 2021 Ford F-150
2021 Chevrolet Silverado 1500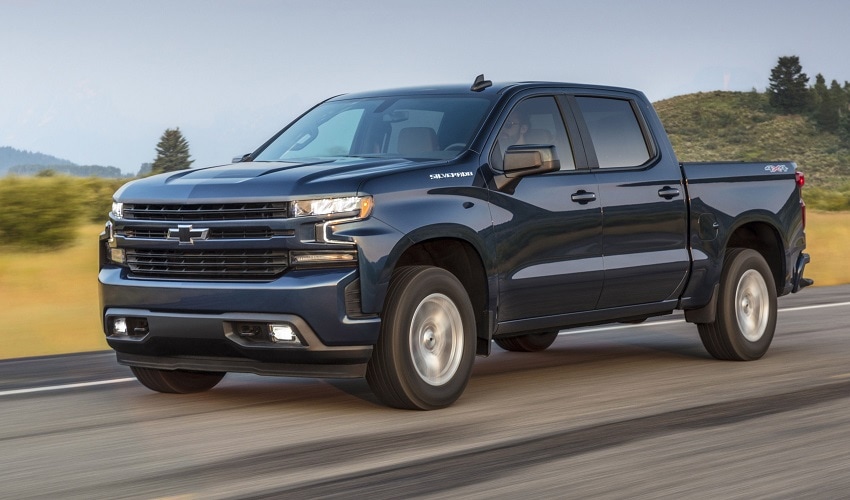 2021 Ford F-150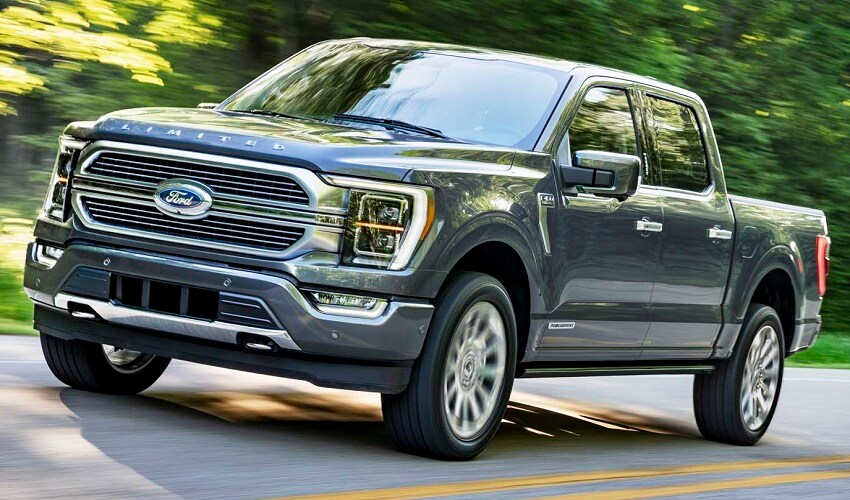 2021 Chevrolet Silverado 1500 vs 2021 Ford F-150
The new inventory of full-size pick-up trucks has rolled out in the market for both Chevrolet Silverado 1500 and Ford F-150 2021 models. As fans, we have a good idea of what these two rivals have to offer and eagerly compare the torque, horsepower, hauling capability and more.
Here's Our Side to Side Comparison and Review for these Two Rivals:
Engine Performance and Transmission
Both Ford F-150 and  Chevrolet Silverado 1500 have different types of EcoBoost turbo engines - 2.0-litre and 3.0-litre gasoline engines, respectively. However, the 2021 Ford F-150 boasts the most extensive engine lineup.
The 3.5-litre V6 Ecoboost engine in the hybrid Ford F-150 can produce 430 horsepower and 570 lb-ft of torque. This gives it an advantage over the 2.0-litre turbocharged Ecoboost engine on the Silverado 1500, which generates 310 horsepower and 348 lb-ft of torque.
Towing Capacity
Chevrolet Silverado 1500 has a maximum towing capacity of 12,000 lbs and a maximum payload of 2280 lbs. Ford F-150 boasts a higher max towing capacity at 13,200 lbs and 3,325-lb payload ratings.
Pick-Up Bed
When it comes to pick-up bed size, Chevrolet Silverado 1500 outshines Ford F-150. The 8-foot bed in Ford is 77 cubic feet of space far behind Silverado's 89-cubic feet. The large bed space in Silverado 1500 adds to its utility. It's big enough for longer items or large motorcycles that may not fit comfortably in the Ford F-150 pick-up bed. 
2021 Chevrolet Silverado 1500 Review
Silverado 1500 offers major features such as, Driver Alert System that monitors your driving behaviour and alerts you if you are getting distracted. The Blind Spot information system supports the driver in case of danger. All these features will make car rides more comfortable and secure.
2021 Ford F-150 Review
Ford F-150's new lineup provides a great cruise control called Intelligent Speed Limiter which automatically controls the speed, especially when a vehicle ahead gets closer than a safe distance.
The truck also has Auto Start/Stop technology that allows the engine to restart without pressing the clutch pedal while stopping at a traffic light or a stop sign. With acceleration from 0 to 60 in just 6.2 seconds, it's one of the fastest accelerating trucks on the market today.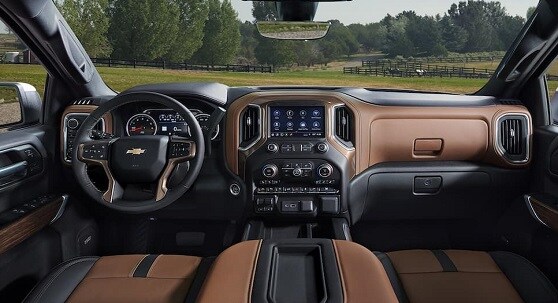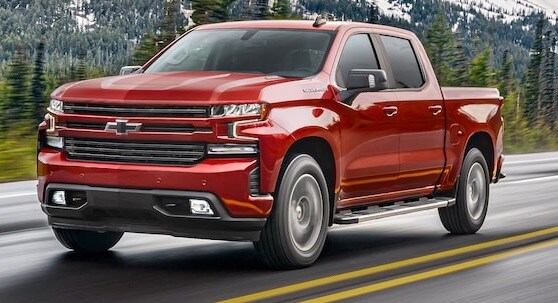 Features and Specs: Interior and Exterior Features
The Ford F-150 offers a more luxurious feel with its leather seats and 4 USB ports, while the Silverado keeps it simple with only two USB ports. In addition, the new inventory truck comes standard with a Chevrolet MyLink infotainment system which allows you to connect your iPhone or Android smartphone for streaming music and hands-free calls.
There's also an 8-inch colour touchscreen display in the Silverado that needs no manual hook up because of built-in Wi-Fi technology. If you purchase the SV or SL trim, get ready to enjoy luxury seat features like heated and ventilated front seats, seats trimmed in leather, power lumbar support, etc.
Ford F-150 has an updated steering wheel with haptic feedback. So, you won't need to look down at the screen while driving. The 2021 F-150 comes packed with advanced technology compared to other trucks in the market, including integrated loading ramps, a 110 volt AC, power inverter, 16 speakers and HD radio, and an automatic parallel parking assist, etc.
Which One Is the Best?
When deciding which truck is the best, you should consider features like towing power, engine performance, fuel economy, etc. Go for the one that wins your heart. You can contact us to find your new 2021 Chevrolet Silverado 1500 or 2021 Ford F-150 and get behind the wheel to experience its thrill.
2021 CHEVROLET SILVERADO 1500 Inventory in High Level, AB