2021 Chevrolet Silverado 3500HD in High Level, AB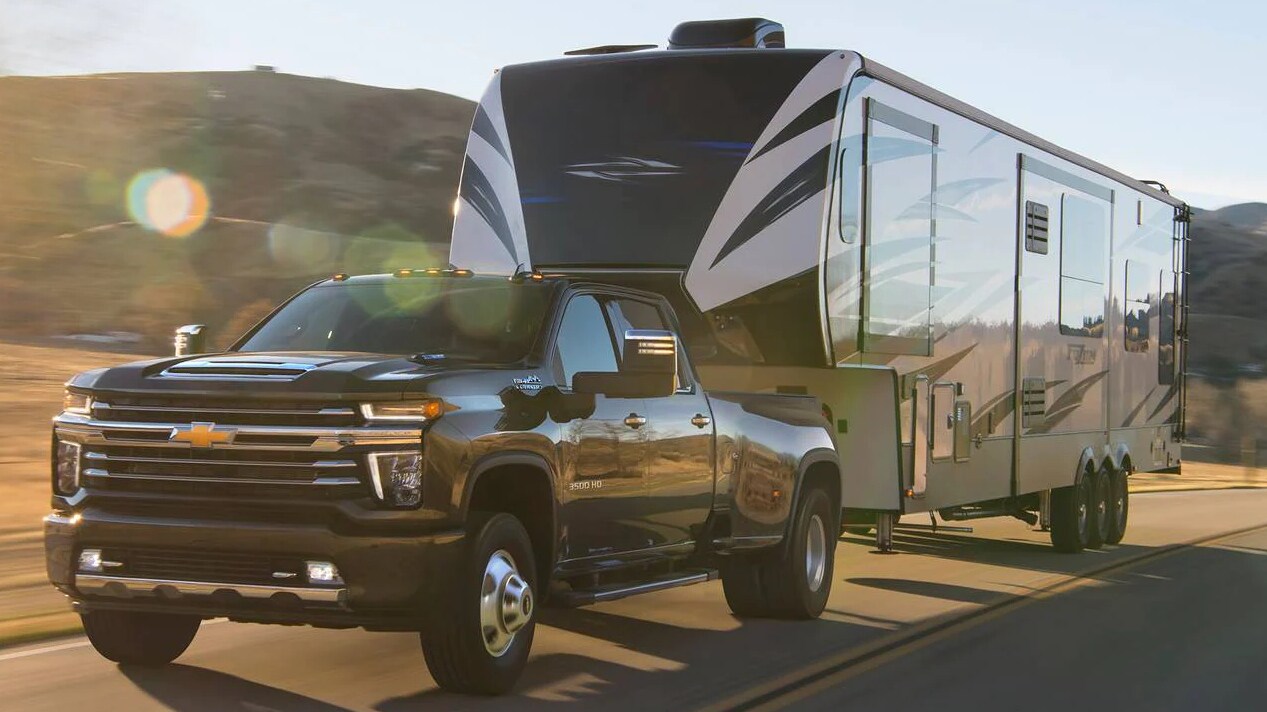 If you're a regular tower and used to tackling serious jobs on a daily basis, you'll be hard-pressed to find a heavy-duty truck better suited to your needs than the 2021 Chevrolet Silverado 3500HD. With two available engines of 400-plus horsepower and up to 36,000 pounds of towing capacity to its name, there isn't much this Chevy pickup can't handle, and we're thrilled to feature it among our new inventory. Get to know the 3500HD's interior and exterior features below before visiting High Level Motor Products in High Level, Alberta for a proper look.
2021 Chevrolet Silverado 3500HD Interior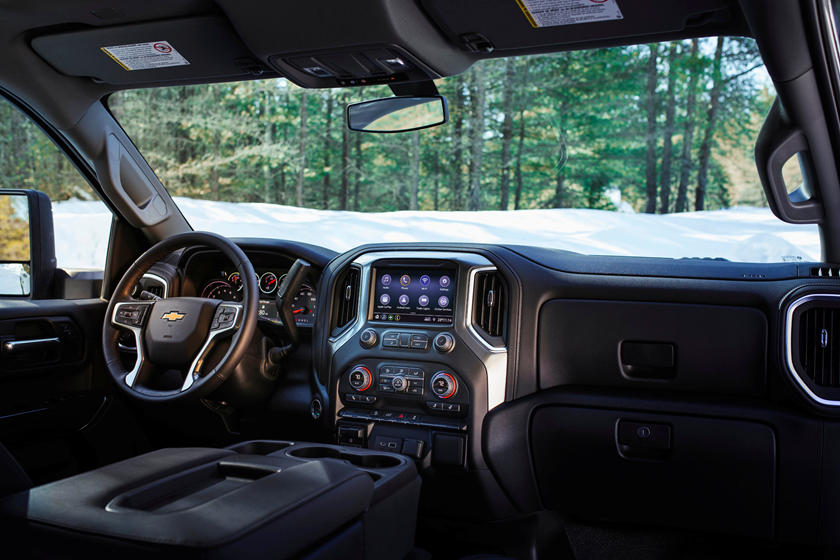 2021 Chevrolet Silverado 3500HD Exterior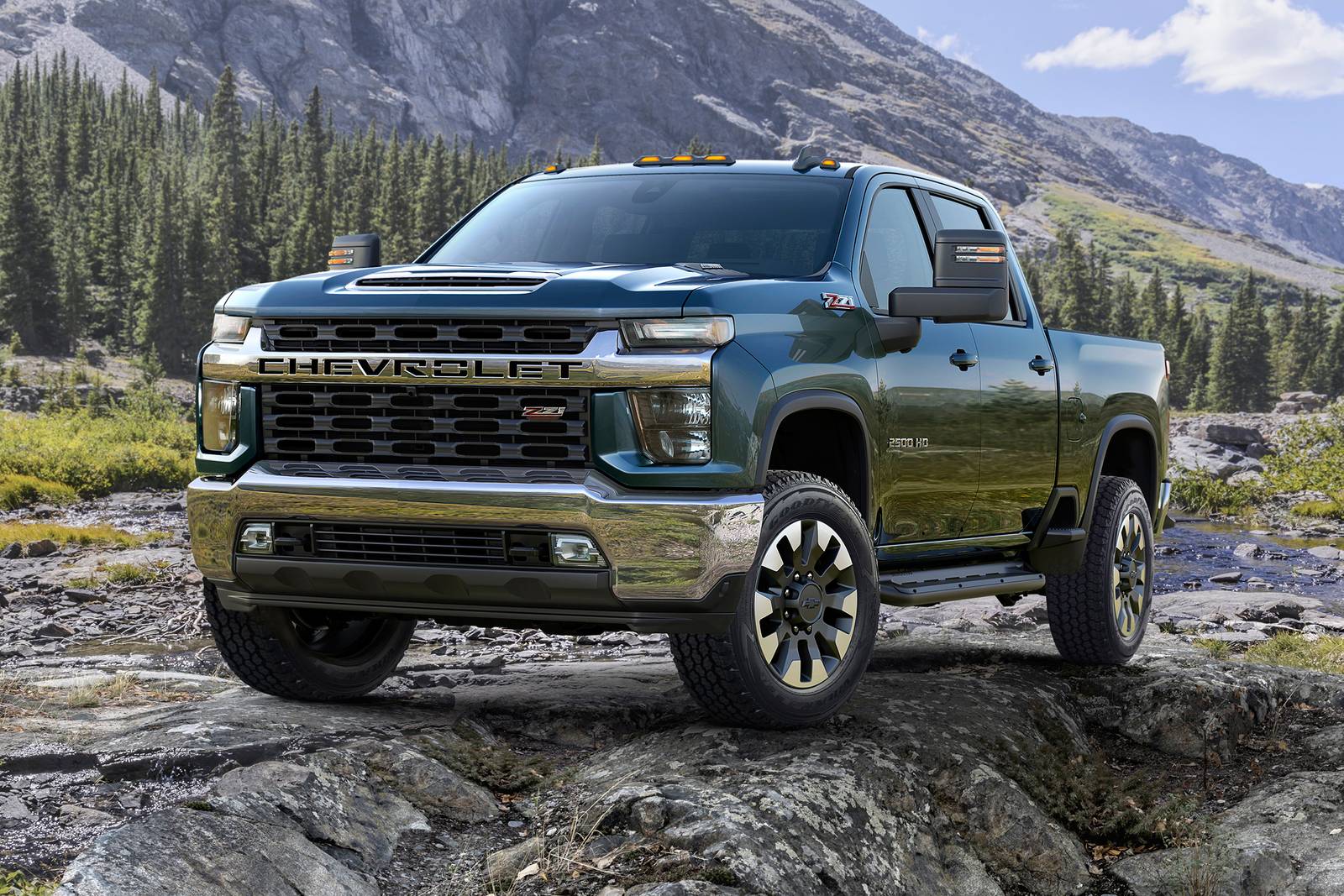 2021 Chevrolet Silverado Interior
Whether you prefer a more meat-and-potatoes cabin or something more refined, the Silverado 3500HD can oblige with its many available configurations. No matter which variation you prefer, you'll be treated to a formidable dash with user-friendly controls, plenty of easy storage solutions, and comfortable, supportive seating. Those who enjoy venturing off the pavement with friends may want to get acquainted with this 2021 Chevrolet Silverado's crew-cab configuration, which boasts a longer wheelbase that makes for more passenger space. As for interior comforts and features, this pickup has plenty to offer, including heated and ventilated front seats, a head-up display, and a heated steering wheel.
2021 Chevrolet Silverado Exterior
Between its robust build and bold, awe-inspiring grille, the 2021 Silverado 3500HD is both rugged and easy on the eyes in equal measure. Thanks to a long wheelbase, high cab, and sprawling flatbed, this Chevy truck looks the part of a reliable and durable performer, with plenty of practical exterior features taking the edge off more demanding jobs. Integrated BedSteps come standard for easy access to the front end of your flatbed, while door-mounted side mirrors are foldable, adjustable, and extendable and offer up to four kinds of lighting for enhanced visibility. And if ever you need to equip your Silverado 3500HD for heavy-duty snow removal, a removable skid plate and front air dam make easy work of mounting a snowplow to your front end.
For further details on the 2021 Chevrolet Silverado 3500HD, contact us at High Level Motor Products, and we'll be thrilled to fill you in.
Make an Inquiry
High Level Motor Products Inc.

9703 Rainbow Boulevard
(High Level), AB T0H 1Z0